The 2022-23 Yearbook is on sale now!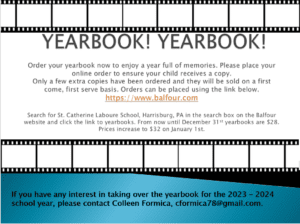 Orders can be placed at the following link:   2022-23 Yearbook Link
Orders for the yearbook are online only. The cost of the yearbook is $32.
Only a few extra copies have been ordered and they will be sold on a first come, first serve basis.
For questions regarding the Yearbook, please contact Colleen Formica (cformica1@comcast.net).