School Supply List for the 2021-22 School Year:
School Closure and Distance Learning Information, March 2020

I know this has been a very difficult time for all of us, but I must say, I am blessed to be a part of such an amazing community. The teachers have been working very hard to ensure students have learning materials and continued instruction and families have been extremely patient and supportive throughout this process. Our prayers continue to be with all of you during this time.
Psalm 46:1 God is our refuge and strength, a very present help in trouble.
–Mrs. Jodi Reagan, Principal
SCLS teachers hit the ground running on the first day of the school closure. All grades from preschool through 8th grade are integrating technology through Google Classroom, Zoom, interactive videos, apps, the list goes on and on!  We are so proud of the SCLS community!
Current Family Testimonials
In these challenging and unpredictable times due to COVID-19, we wanted to take a moment to share some uplifting comments from our parents and guardians. These were sent to our principal Mrs. Reagan in reference to our school closure and online learning in the Spring of 2020. Click here to read.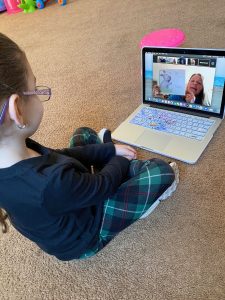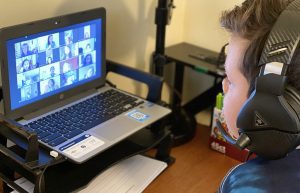 Pope Francis Offers Prayer To Virgin Mary For Protection
O Mary, you always shine on our path as a sign of salvation and of hope. We entrust ourselves to you, Health of the Sick, who at the cross took part in Jesus' pain, keeping your faith firm. You, Salvation of the Roman People, know what we need, and we are sure you will provide so that, as in Cana of Galilee, we may return to joy and to feasting after this time of trial. Help us, Mother of Divine Love, to conform to the will of the Father and to do as we are told by Jesus,who has taken upon himself our sufferings and carried our sorrows to lead us, through the cross, to the joy of the resurrection. Amen. Under your protection, we seek refuge, Holy Mother of God. Do not disdain the entreaties of we who are in trial, but deliver us from every danger, O glorious and blessed Virgin.
School Office Inquiries
The school office staff is available to answer your questions and concerns. Please email
schooloffice@sclhbg.org
or call (717) 564-1760.