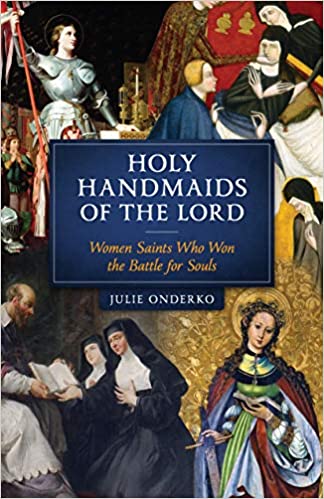 Are you being called to be a warrior for Christ? Join us for the next Women's Book Club beginning April 12- May 24th. Julie Onderko's book: "Holy Handmaids of the Lord: Women Saints Who Won the Battle for Souls."
This dynamic book brings you exciting tales about bold female warriors of the spirit, from heroic Old Testament women such as Judith, Deborah, and Esther, to more recent icons, including Saint Clare, Saint Monica, and Saint Faustina.
In the great drama of human history and on a continuing basis, souls are won or lost for eternity. With all the angels and saints – and with the Virgin Mary – you are called to play your part- so join us in April 12th.
To register, complete the form below OR contact Alycia at alaureti@sclhbg.org or call 717.564.1321. Cost is $14.95, payment due at the first session.
Women's Book Club
Registration for Women's Book Club