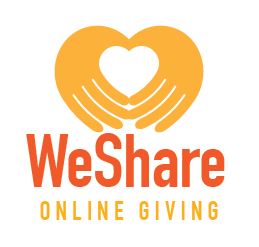 Saint Catherine Labouré Parish offers on-line through WeShare, hosted by Liturgical Publications Inc.
Online givers provide the parish with consistent donations averaging $9,000 each month (not including Holy Days.)   
Benefits of online giving include:
Easy to use website for the parishioner

Multiple security measure to protect parishioner personal information

Improved efficiency for the church with direct communication to our current donation tracking database.

Ability for the church to manage our on-line collections website.
We depend on your continued participation in our online giving program to keep the stewardship giving moving forward.
Register today and schedule your online donations immediately!  Simply visit our customized, secured website sclhbg.weshareonline.org
Thank you for your continued support of Saint Catherine Labouré Parish.