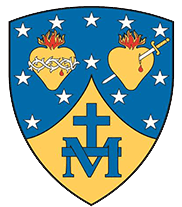 Saint Catherine  Labouré Parish has always benefited from those who believed so strongly in our that they remember the parish in their will so that their witness will continue even after they have departed their earthly life. 
Please consider Saint Catherine  Labouré Parish when planning your estate.
It is important to discuss this with your loved ones so that they are aware of your wishes.
If you would like to make a donation in honor of someone special in your life, or if you need information about how to remember Saint Catherine's in your estate, please contact Angela Deimler, Business Manager, to discuss your ideas.