Join our team by supporting the SCLS 14th Annual Royal Run on May 14th !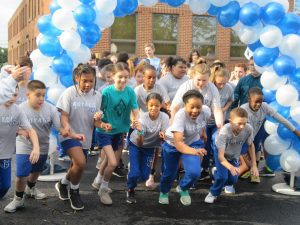 All proceeds benefit the school. Now more than ever we are counting on our families, friends, parishioners, and community members to help us raise needed funds.
Please consider donating $14.00 in honor of the 14th Annual Royal Run.
All gifts are appreciated. May God bless you for your goodness to SCLS!
14th Annual Royal Run in 2020
Our students have been working hard to keep up the learning. On May 14th, they will have a chance to show off their school pride by participating in the 14th Annual Royal Run – at home!
They'll be walking, jumping, and yes, running and then sharing their photos on our SCL School Facebook page.
We look forward to sharing this special day together. Enjoy a short video from years past!