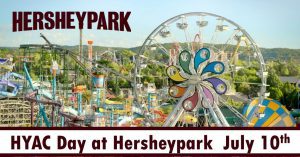 Hersheypark: Saturday July 10, 2021 11:00am-8:00pm
After missing it in 2020 due to COVID-19 we're bringing back the annual Hersheypark day trip. Come for as long or as little as you'd like. Meet by the entrance to Chocolate World at 11:00am. This should be a fun day of rides and fellowship. Group dinner after is also possible at a restaurant to be determined.
More information on Hersheypark is available at the link below.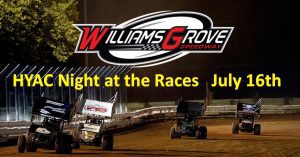 Williams Grove: Friday July 16, 2021 5:30pm-11:00pm
This is a new type of event for us, and maybe a new type of event for you, too! Sprint car racing is a motorsport where fields of 10 to 20 custom-built race cars compete on an oval track, advancing through heat races towards the Main event. It's a great spectacle to see if you've never been to one before. Gates open at 5:30pm. Warm ups begin at 7:00pm. Racing starts at 7:30pm. The cost for admission is $20. Parking is free. Hearing protection is recommended. We are also considering meeting up for an early dinner at TJ Rockwell's or Cold Springs Inn. Alternatively, concessions are available at the racetrack.
More information on Williams Grove is available at the link below.