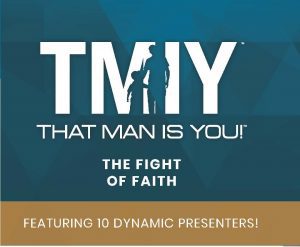 Saturdays 
7:00 a.m. – 8:00 a.m.
Breakfast at 6:30 a.m. 
Leo Hall
Fall Session begins September 7, 2019,  but feel free to join us at anytime! 
THAT MAN IS YOU! is an interactive men's program focused on the development of male leadership in the modern world. It combines the best research from science with the teachings of the Catholic faith and the wisdom of the saints to develop the vision of authentic men capable of transforming themselves, their families and greater society. 
The Fight of Faith equips and enables men to engage in the cosmic, spiritual battle raging in our day. Authentic masculine identities will emerge to inspire heroic lives of service to a calling greater than ourselves. The Fight of Faith is uniquely both contemplative and practical.
To learn more, contact Chase at chasedefelice84@gmail.com