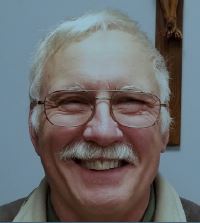 John Andreasen has been a member of Saint Catherine Labouré Parish since May 1996.  Married to his wife Kathy for nearly 44 years, they have raised three children, and now enjoy spending time with their grandchildren.  John currently serves as a Hospitality Greeter, a Reader at both daily and Sunday Masses, and an Extraordinary Minister of Communion. He is an active member of the Legion of Mary and That Man Is You, and is also involved in many of the parish activities including Lenten Fish Fry Dinners and other special events.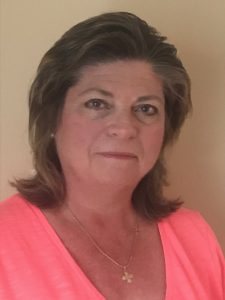 Brenda Bratina has been a member of Saint Catherine's for more than 40 years.  She was married to my husband, Dave at the church, and together we raise their daughter. Brenda and Dave are active in the Liturgical Ministry, serving as Extraordinary Minister of Communion. Brenda is currently a Sacristan and wedding ceremony coordinator, however has also volunteered for many opportunities throughout the parish (church decorating, Oktoberfest, etc.) as well as at Bishop McDevitt High School.  Brenda is retired.  She has been appointed to the Parish Council Liturgy Area of Mission .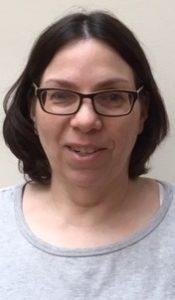 Joann Chambers  Together with her grandmother and mother, Joann joined Saint Catherine Labouré Parish in 1995 during the merger of the Catholic churches in Steelton.  She earned her MPA from Penn State, Harrisburg and is currently working as a Management Analyst with the Right-to-Know Unit in the PA Department of Transportation.   In 2003, her nephew, Dalton, came to live with her family  at the age of 3 until he was 17 ½ years old.  Due to his special needs, Joann attended religious education classes with him from 2006-2014 so that she could provide one-on-one attention and assistance when needed.  From 2012-2014,  she served on the Boy Scout Troop 23 Committee, helping troop's fundraising efforts.  Her interests include reading mystery and suspense books, and spending time with her six animals.  Joann loves Saint Catherine Labouré  because the people are so nice and welcoming, and were supportive of her family when it came to Dalton's special needs.  When asked why she chose to serve on Parish Council, Joann answered "I want to give back to the church that's given so much to me and my family."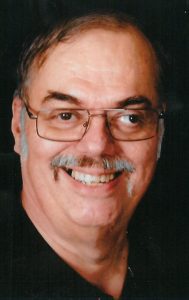 George Byerly joined Saint Catherine Labouré Parish in 1977, after moving from Pittsburgh to Harrisburg. He has been involved in numerous projects and committees. Currently, he serves as Extraordinary Minister of Communion, Reader, daily Eucharistic Adoration, and a PREP catechist (for nearly 30 years). George is a 4th Degree Knight of Columbus, and serves as the treasurer for our Parish's Knight Council. He is one of the core group members which started the That Man is You program. Outside of the parish, he is a life member of Colonial Park Fire Company, serving as their president for 18 years. George retired from the Department of Revenue after 37 years. He is married to Catherine (Kaye) Byerly and has one adult son, Bryan. George was appointed to the Parish Council Education Area of Mission.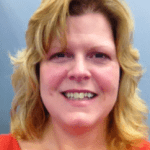 Kimberly Herb has been a member of the parish for over 20 years.  She and her husband Bill were married in 1995 at Holy Name of Jesus in Harrisburg, where she attended grade school and continued on to graduate from Bishop McDevitt.  l and I have been married for 23 years and have two amazing children, Will and Anna. Growing up, I attended Holy Name of Jesus, graduated from Bishop McDevitt, returned to the area after college and graduate school. Professionally, she has worked in early intervention/special education her entire career and is currently am working on a second career of online learning design and development.  Along with her two children,  they  have been involved in the church, school, PREP and other activities. Kim's Parish Council Area of Mission is Ecumenism and Interfaith.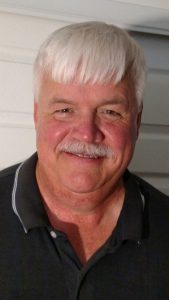 Ronald Hetrick  has been a member of Saint Catherine Labouré Parish since 1976, and was married to his wife Carole in the Shrine Church in 1977.  He is the father of six children, and was a foster parent for Catholic Charities and Dauphin County Children and Youth.  Their youngest daughter is in eighth grade at Saint Catherine Labouré School.  They also have a daughter  attending Bishop McDevitt beginning in the Fall of 2018. Ron is retired from Verizon Wireless and currently serves as an Extraordinary Minister of Holy Communion at Mass, and distribute Holy Communion to the sick and homebound members of the parish.  Ron's Parish Council Area of Mission is Pastoral Ministry.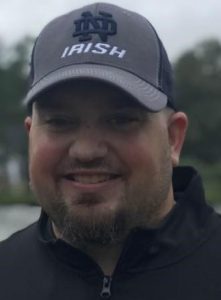 Joshua Hoover has attended Saint Catherine Labouré Parish since he was two years old, along with his family and local relatives, who are also  members of the parish. Josh has an A.A. i n Culinary Arts from Harrisburg Area Community College, and an A.A. in Business Administration from Elizabethtown College.  He actively serves as the Chancellor for the Knights of Columbus Council 12811 as well as their Programs Director. In 2017, he and his wife Hannah were married at Saint Catherine's.  Josh is a chef by hobby, and loves to cook (and eat), so you will likely find him volunteering his cooking skills at many different parish events such as Lenten Fish Fry Dinners, Dinner on Derry, Oktoberfest, and New Parishioner socials.  Other hobbies include gardening, home improvements, digital technology, gaming, hunting and stock investing.  Josh loves Saint Catherine Labouré Parish because of the people.  He shared "when I sign up to serve or work any event, I feel like I am not working, but getting a chance to hang out with friends.  Serving the community is a bonus, eveng though itis the main goal. Everyone at SCL warmly welcomes my wife and I with hugs, kisses, and greetings every week.  It feels as if we have a second family."  Josh feels truly blessed to have people who care for his family, and returns those feelings.  When asked why he chose to serve on Parish Council, Josh replied "This is my way of giving back to the parish that has given me so much.  To bring to the ear of the committee a youthful voice and exchange ideas to keep the Catholic Church thriving for years to come.  ow this is needed in our broken world more than ever."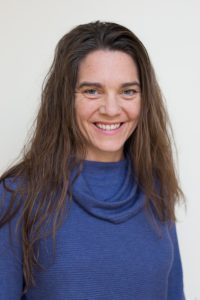 Gretchen Lenze Keller has been a member of the parish since 1997. Happily married to her husband Kerry for 19 years, together they have four children. Gretchen is a Penn State graduate with a BS in computer engineering and an MS in computer science. After working for 15 years in the software industry, she chose to leave to homeschool her children.  She remained active in the field by teaching at Penn State.  She has served as a volunteer in various capacities including as an EMT, respite foster parent, coordinator for a local clothing ministry, and activities assistant for dementia patients. She has a passion for natural wellness and loves to help others to set and achieve their health goals.  Gretchen's Parish Council Area of Mission is Pastoral Ministry.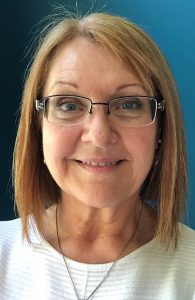 Nancy Keener has been a member of Saint Catherine Labouré Parish for 34 years and counting. Nancy holds a BA degree from Penn State, Harrisburg, and currently works part time in the insurance industry however exploring a career as a professional artist. She married her husband Bill in 1997.  They have five children and ten grandchildren.  Nancy currently is an active Extraordinary Minister of Communion, taking communion to the home bound of our parish. She serves as a Sacristan for daily Mass, is a member of the Shrine Church Adult Choir, serving as Cantor at various Masses, and a member of the Eucharistic Adoration Committee, attending Adoration weekly. She formerly served on the Liturgy Committee and Shrine Church Refurbishment Committee.  Nancy has been a member of the Paxtang Art Association, and donates her artwork to various local non-profit organizations to be used at their fundraising events, including our Parish Oktoberfest.   Nancy is an avid reader, and tries to share that love with her grandchildren.  Other hobbies include working in yard and garden, painting, as well as teaching painting at Saint Catherine.  When asked why she chose to serve on Parish Council, Nancy stated "I believe that our parish has much to offer the parishioners and community.  I want to be a part of that giving spirit and help to advance the best interest of the members of the parish and the Catholic church."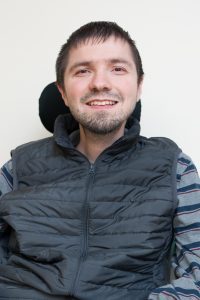 Chris Pyne is a 2005 Business Information Systems graduate from Shippensburg University where he was active in Campus Ministry. Currently working for the Pennsylvania Higher Education Assistance Agency, Chris serves on the planning committee of Theology on Tap, a continuing education series on Catholic theology for young adults. Chris joined Parish Council in 2016 to assist the Refurbishment Steering Committee with matters related to accessibility.  As a Parish Council member, Chris' serves on the Liturgy Area of Mission.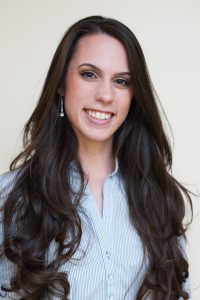 Melissa Roma is a lifelong member of St. Catherine's thanks to her parents, Jim and Susan Hare, who have nurtured her faith through their own example along with the Catholic education they provided her at  SCLS.  Set on a lifeline journey to discover the fullness a Christian life found in the Catholic Church, she and her husband Chris began and continue to lead the Voyage Young Adult Ministry.  They are also the adult mentors for Life Teen.  Melissa joined Parish Council in 2017, appointed to Evangelization Area of Mission.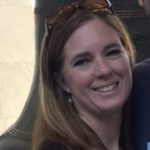 Maureen Schaedler is a lifelong member of Saint Catherine Labouré Parish.  She and her husband Tom were married in 2000, and are raising four wonderful children, two SCLS graduates and two current SCLS students. She is a registered nurse, employed by Geisinger Holy Spirit Hospital for 19 years, many of those years spent in Labor & Delivery. Currently, she works as an International Board Certified Lactation Consultant and Certified Childbirth Educator. Previously, she worked as a nurse sonographer for Morning Star Pregnancy Services, helping to develop their ultrasound program.  On Parish Council, Maureen serves on the Social Concerns and Outreach Area of Mission.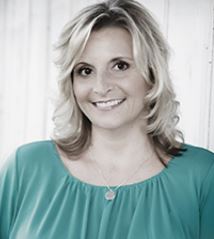 Colleen Scollon was born and raised in Philadelphia, PA and relocated to Central PA in 2007 along with her husband Chalie and children.  They chose Saint Catherine Labouré Parish in 2014, and have made the parish their home.  Colleen graduated from Temple university with a BS in Education, and taught elementary school for twenty years, five of those at SCLS!  She also served as the Assistant to two key positions, the Advancement Director and Director of Religious Education.  Colleen is a licensed PA REALTOR, affiliated with Berkshire Hathaway Homesale Realty.  At the parish, Colleen serves on several committees including Octoberfest, Annual Parish Dance, and helps out whenever she can at other events.  She also coordinates the Adopt-a-Family program, assists with SCLS fundraisers including the annual Gala.  Outside of the parish, Colleen is an active volunteer/fundraiser for the American Foundation for Suicide Prevention, Sunshine Kids, Autism Speaks, and Saint Francis Soup Kitchen, and promotes children's literacy.   She is a lifelong Philadelphia sports fan, especially the Phillies baseball.  She enjoys swimming and boating. When asked why she loves Saint Catherine's she stated "when we relocated to the area, the school and parish family reminded me the most of "home." The people are kind and supportive, and you feel a real sense of community."  Colleen serves on Parish Council because "At my family's time of greatest need, the school and parish gave our family more than could ever be expected.  We are so grateful for their kindness, support and prayers!  Serving on Pastoral Council and other parish organizations is a way to give back to those who gave so much to us."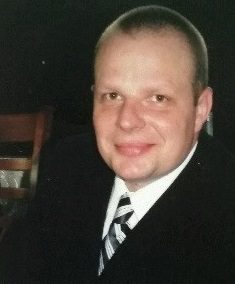 Adam Sikorski has been a member of Saint Catherine Labouré since 2006, after having lived in the Harrisburg area since 1995 along with my wife, Agnes and two beautiful children.  He is currently employed by Swatara Township and am also a member of Paxtang Fire Company.   As a parish council member, Adam was appointed to the Ecumenism and Interfaith Area of Mission.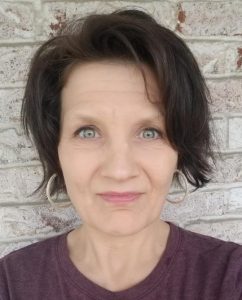 KC Torta  moved to Harrisburg with her family in 2006, and was drawn to Saint Catherine's gorgeous stained glass windows, wonderful music, and vibrant parish energy.  Living around the country at various times, however Harrisburg had become home to her family, husband Joe, and our four children. As a family, they are involved in school, church and community activities. KC currently works as a Project Manager for a Fortune 500 company, implementing HR systems and managing pension administration projects.  Her children attend SCL School and Bishop McDevitt High School, and are active as altar servers, choir members, and helping hands at parish events, supporting education initiatives. KC is also the co-chair of CCW Community and Family Commissions, and was on School Board from 2015-2018, serving as president in 2017-2018.
Colman Wessel and his wife Frances have been members of Saint Catherine Labouré since 2006. Retired from the carpentry business, he and Frannie volunteer their time as heavenly helpers, cleaning the Shrine Church as well as decorating for the holiday seasons. Colman is an active member of the Knights of Columbus council 12811, faithful Eucharistic Adorer, Extraordinary Minister in the Prison Ministry and Oktoberfest volunteer.  Colman was appointed to the Parish Council Social Concerns and Outreach Area of Mission.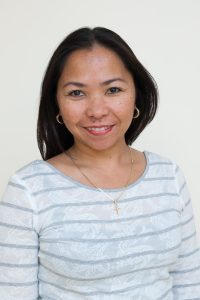 Sendy Williams and her husband Rob were married in 2005 and joined Saint Catherine Labouré in 2014.  Together, they are raising  four beautiful children, three girls and one boy, and all are currently attending at SCLS with their youngest starting in the pre-school this year.  Sendy is a stay-at-home mother, and can often be seen volunteering in the school or on Sundays as a group leader for Children's Liturgy of the Word.    Sendy was appointed to the Parish Council Education Area of Mission.  

Michael Williams is a lifelong member of the parish, serving as an Extraordinary Minister of Holy Communion and a Catechist in the PREP and RCIA program, and currently serves as a Catechist for the PREP program at Holy Name of Jesus.  A 2003 graduate Lebanon Valley College, he has taught second grade for 14 years at Mountain View Elementary School in the Central Dauphin School District. Outside of the parish, Michael is the current president of the Capital Area Chapter of the Keystone State Literacy Association, the Membership Chairperson for the Central Dauphin Education Association, a coach for Girls on the Run and his school's Odyssey of the Mind team. He enjoys Notre Dame Football, spending time with family and friends, trips to the beach, reading, and going out to eat.