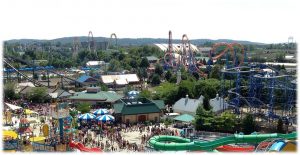 Purchase your Hersheypark tickets today, and save 49% off the regular admission price of $69.80 (ages 3 plus).  Our discount  price is only $35.50.
Also available, Meal Tickets for $11.99, Prepaid Parking Passes for $7.50, and Snack Vouchers for $3.50.
Orders due by Monday, April 29, 2019.
Place your order today in the parish office by cash, check or credit card, or place your order online. There is a minimal convenience fee for credit card and online orders.
Download the paper order form here.
Checks payable to Saint Catherine Labouré Parish.