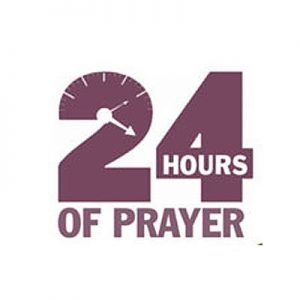 Sunday, January 21, 2018, 7:00 p.m.  –
Monday, January 22, 2018, 7:00 p.m.
Shrine Church
Each year, Saint Catherine Labouré Parish marks the Supreme Court decision legalizing abortion with twenty four hours of continuous prayer and adoration overnight in the Shrine Church. This year the 24 hours will begin on Sunday, January 21 at the conclusion of the 7:00 p.m. Mass, and end on Monday, January 22 at 7:00 p.m. at our Miraculous Medal Novena. All are welcome to come to the Church during the twenty-four hours of adoration and join us as we pray for a greater respect for life from conception to natural death and an end to the practice of abortion.