Tuesdays 9:30 a.m. – 11:00 a.m.
Leo Hall
Fall Session:  September 19, 2017 – November 7, 2017
Mary: A Biblical Walk with the Blessed Mother
Share this extraordinary pilgrimage that reveals Mary's unique role in God's Kingdom and in our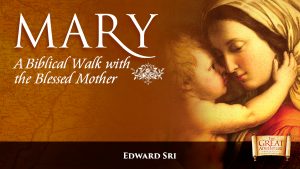 lives.  Filmed on location in the Holy Land, Mary: A Biblical Walk with the Blessed Mother will place you in the midst of the powerful drama of her earthly life, taking you through her joys and her sorrows. You will learn how she works in our lives today, drawing us ever closer to her Divine Son.  Seeing Mary in this way will change you forever.  Mary will become a part of your daily life, and in your daily life, you will become more like Christ.  The better we know Mary, the better we will know her Son.
---
Spring Session: April 3, 2018 – May 29, 2018
Follow Me: Meeting Jesus in the Gospel of John
Following Christ takes more than simply believing in Him or doing what He asks of us.  Jesus wants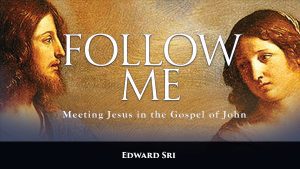 you to be more than just a believer — He wants you to be His disciple and friend.  Follow Me: Meeting Jesus in the Gospel of John is your guide to a personal encounter with Christ. As the Good Shepherd, Jesus seeks after us.  He comes to meet us and beckons us to follow Him.  He calls us to be His disciples, to trust Him, to open ourselves to His merciful love, and to love others as He has loved us.  Follow Me invites you to experience the joy of a renewed friendship with Christ.